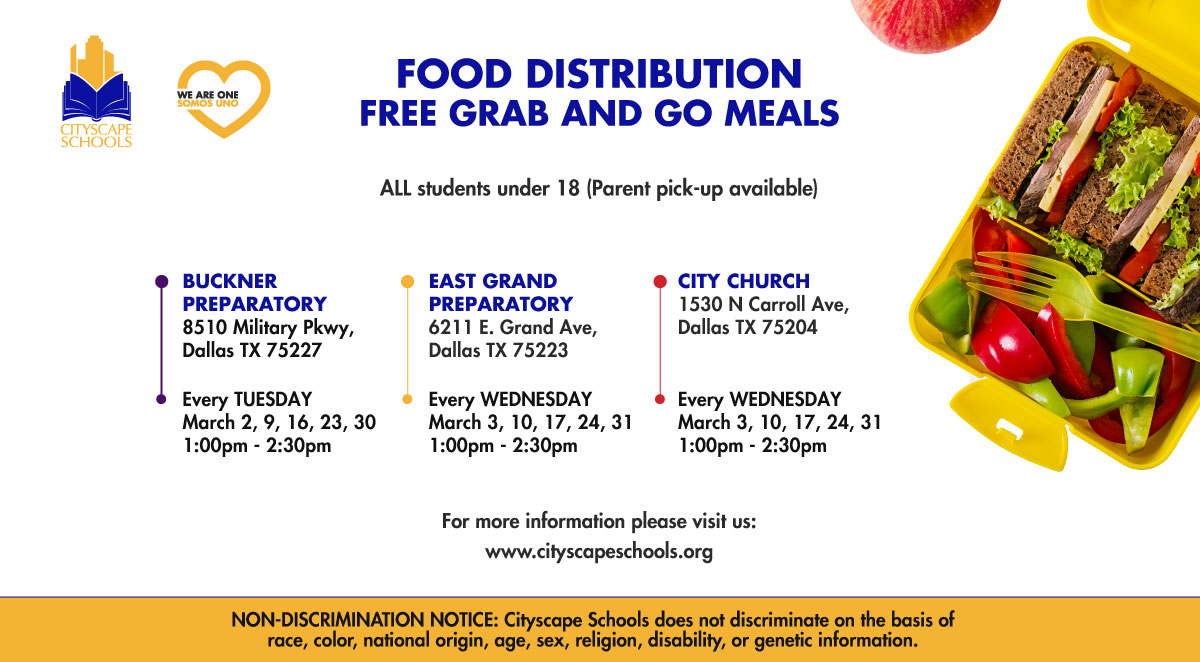 Our feeding program will continue at our 3 locations from 1:00 PM to 2:30 PM. once a week.
NON-DISCRIMINATION NOTICE: Cityscape Schools does not discriminate on the basis of race, color, national origin, age, sex, religion, disability, or genetic information.
March
February Update
Dear parents, due to the inclement weather and food ...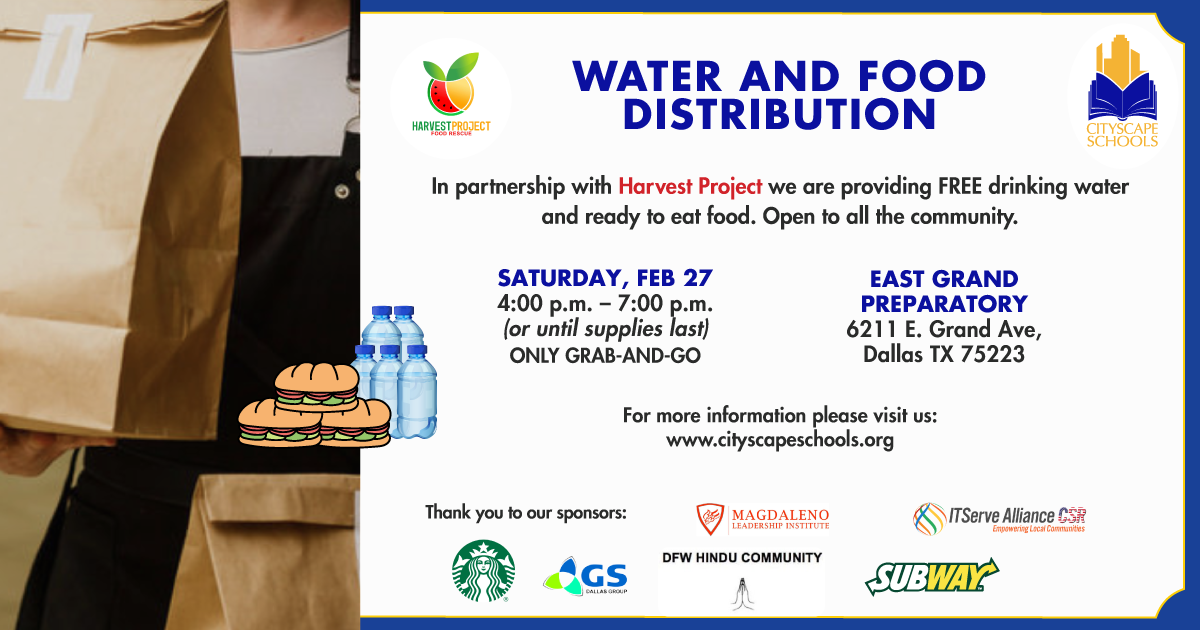 We are aware that some our families (including our frontline employees) are still without water and electricity. In an effort to address the immediate dire needs of our families, we have been working non-stop to secure food and water for you.
Thanks to the generous donation of many those listed below, we have secured cases of water and ready to ...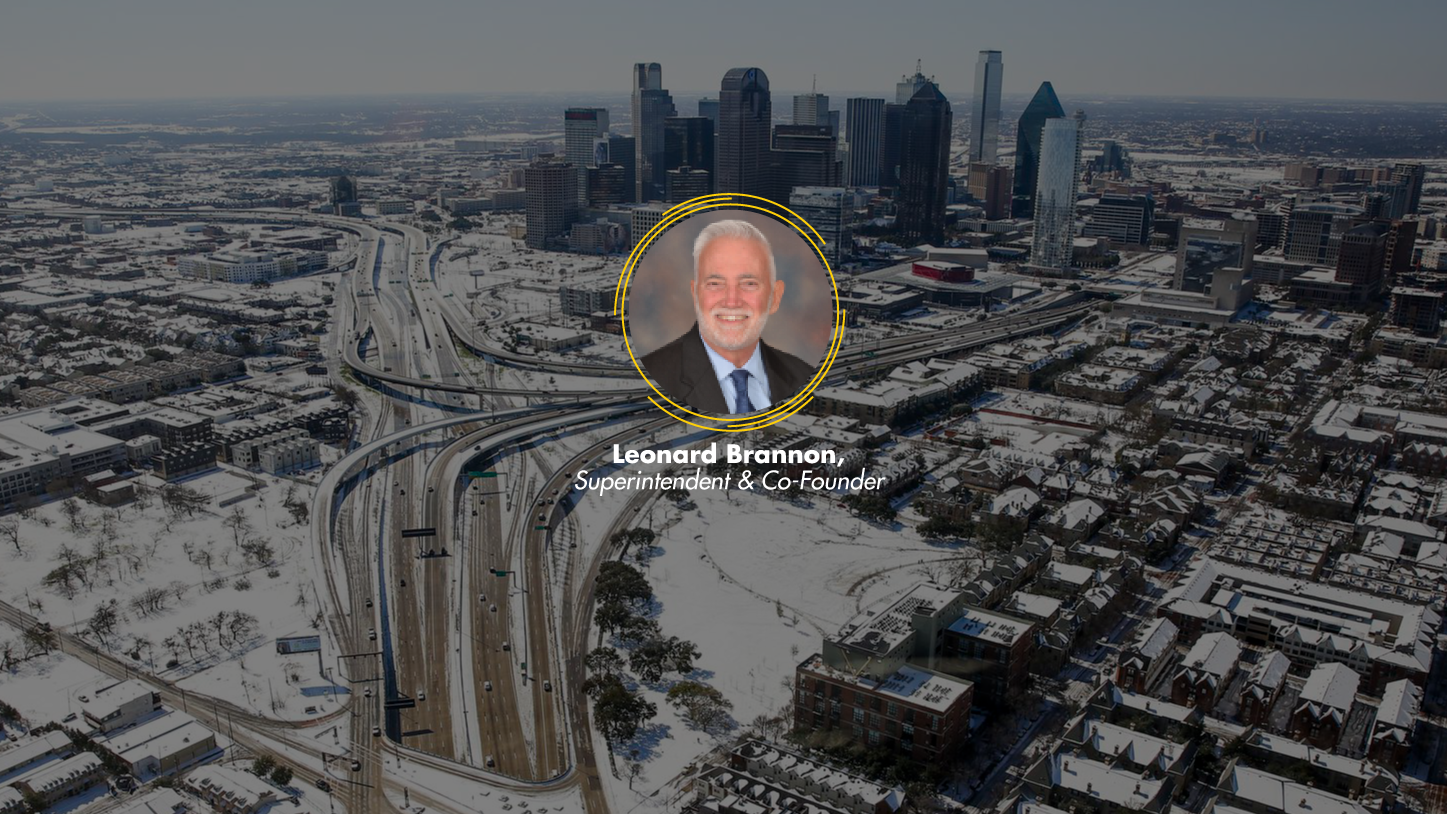 Both campuses are safe and warm and will be open on Monday, February 22nd, for face-to-face and virtual learning, depending on your child's chosen instructional model. If there is any reason your child cannot attend face-to-face or virtual instruction, please contact your child's teacher or your school's office.
Cityscape Schools follows DISD ...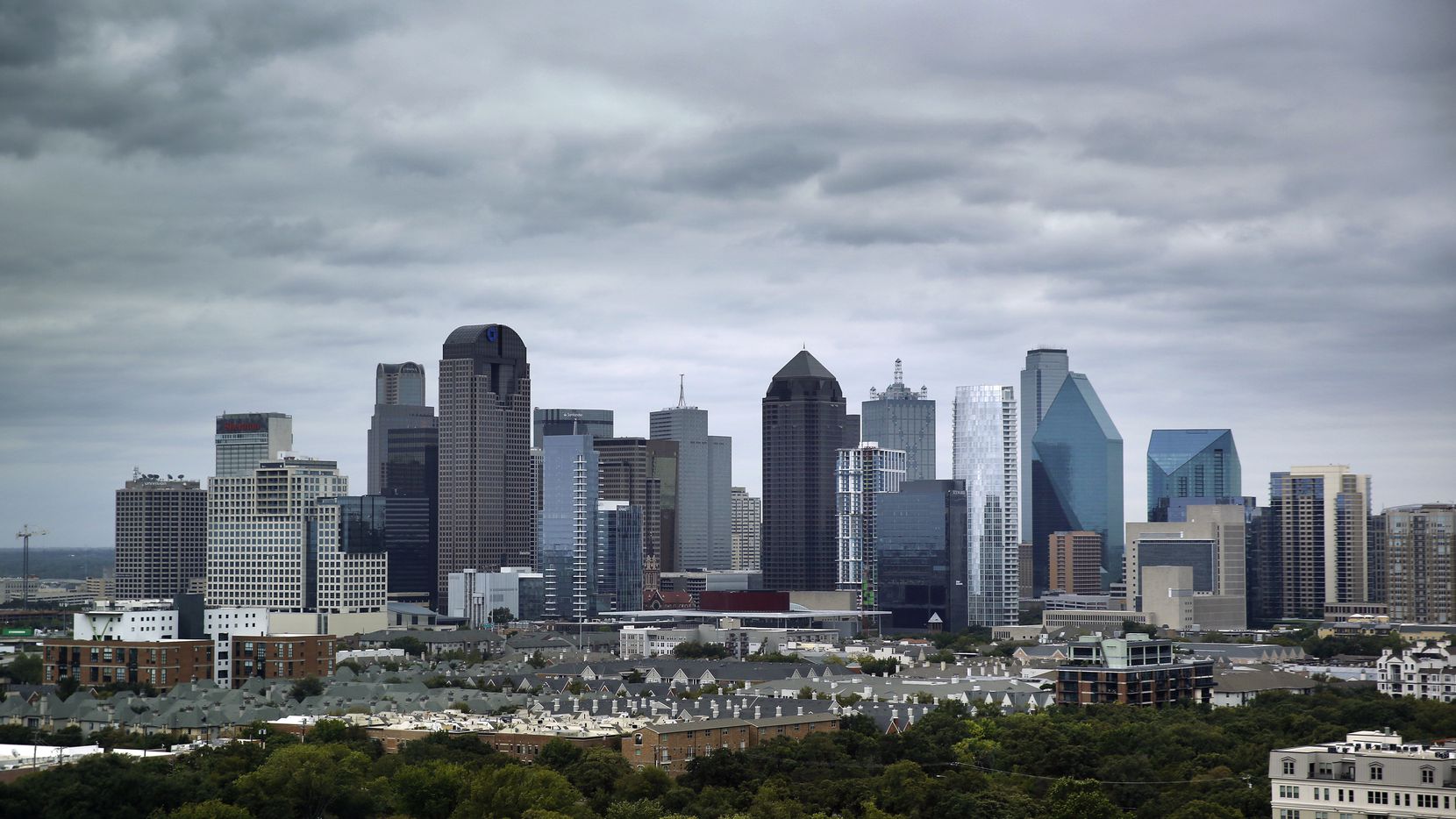 Due to inclement weather, ALL Cityscape Schools teachers and students will attend VIRTUAL/At-Home Learning tomorrow, Friday, February 12.
District officials will continue to closely monitor weather conditions and communicate changes.
Please visit the district's website at www.cityscapeschools.org and follow us on Facebook for up-to-date information.
...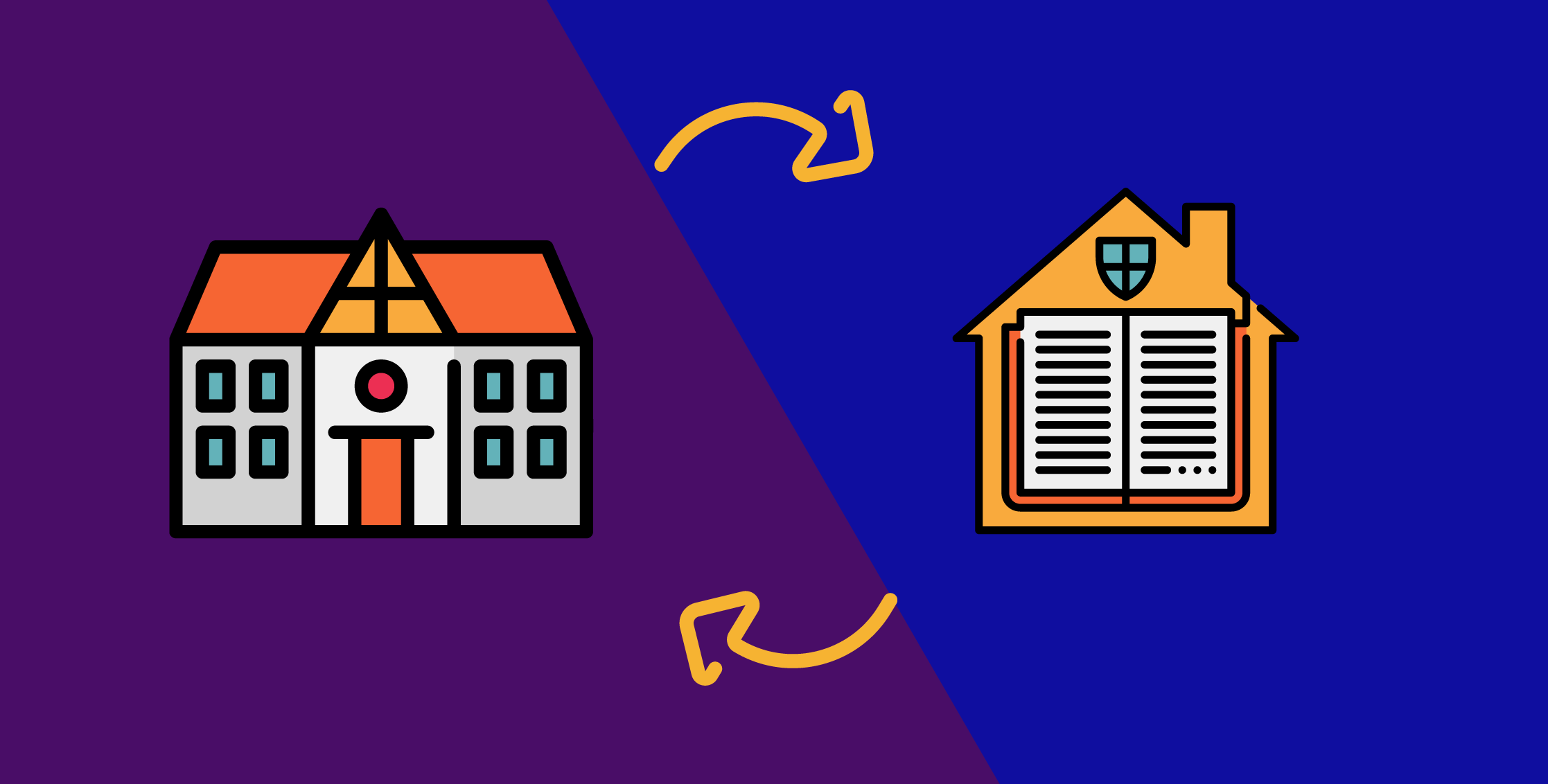 Dear Parents and Guardians,Starting today through January 15, you can change your Method of Instructions for the next 9-week grading period.
Options: Cityscape At-Home/Virtual Learning 2.0 & Cityscape At-School (face-to-face instruction).
Start the process ONLY if you want to switch your student's teaching method.
To make this change, ...
and we care for everybody
FREE Devices (ONE-TO-ONE)
OF CLEANING & DISINFECTION
FREE MEALS & FRESH PRODUCE
At Cityscape Schools, all students receive instruction through a rigorous and viable curriculum that will enable them to develop effective language, literacy, communication, and academic skills.
As an educator, I have a strong belief that all students have the ability to learn, understand, and reason. "
I am honored and deeply committed to making a positive difference in the lives of your children. "