In February 2023, Mr. Angel Rodriguez was designated as Recognized status in TEA's Teacher Incentive Allotment (TIA) program. Born and raised in Ponce, Puerto Rico, Mr. Rodriguez was interviewed by Cityscape staff while living in Puerto Rico and came to Dallas for the sole purpose of teaching students at Cityscape Schools. He currently teaches 8th grade ELAR classes at East Grand Preparatory. Mr. Rodriguez earned his bachelor's degree in secondary education with a specialization in teaching English as a Second Language from the University of Puerto Rico in Cayey. One interesting note is that he taught conversation English classes to adult business professionals at Berlitz School of Languages in Ponce.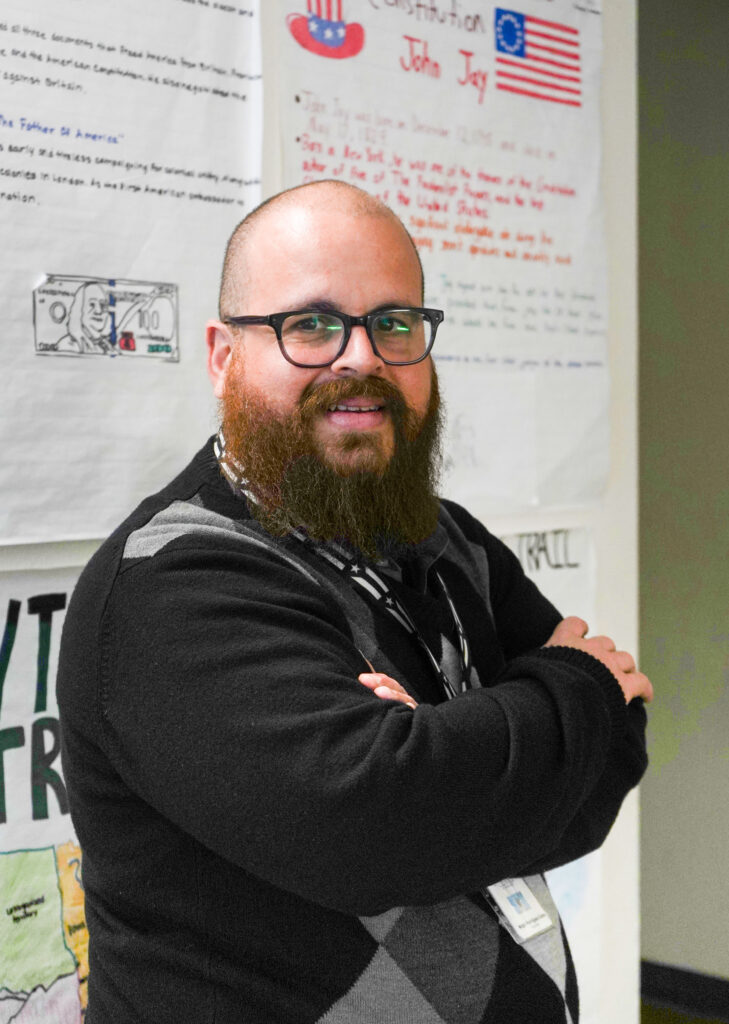 When asked about earning a Recognized distinction, he responded "For me, it's all about community; building relationships with students, staff, and parents. When you establish relationships with your students, it opens the door for them to care about what you have to say as a teacher." He continued, "building community instills trust from the students and they don't want to disappoint you, whether inside or outside of the classroom."
When asked what advice he would give to new teachers, he recommends that they not be afraid to reach out to their peers, both horizontally and vertically. He stated, "Good communication channels with peers and instructional leaders is vital. Be humble. Don't be afraid to ask for help from your teammates. Those relationships are key."
When asked for some words of commendation for Mr. Rodriguez, EGP Executive Principal, Ms. Celia Sanchez, said that, "Mr. Rodriguez is an outstanding individual that teaches from the heart. From giving up his personal time to eat with his students, to learning about his students' personal challenges, he is able to build strong bonds with all students. If I were to choose three ways to describe Mr. Rodriguez, they would be, 1) passionate for education, 2) a high achiever, and 3) a great colleague."
Mr. Rodriguez added an important point before the interview's conclusion by advising not to settle. Even after recognition like TIA, he reminds us that there are still areas in which we can grow. No matter where we are in our careers, we can always improve.