Students at the Early Childhood Center celebrate "12 days before Christmas plus 1" right before the Winter Break!
This year, the ECC started the Twelve days by wearing antlers or an elf hat and will end with students and staff wearing their favorite pajamas! A tradition that started about only two years ago and has become an annual celebration thanks to Mr. Lopez, principal at Cityscape's Early Childhood Center.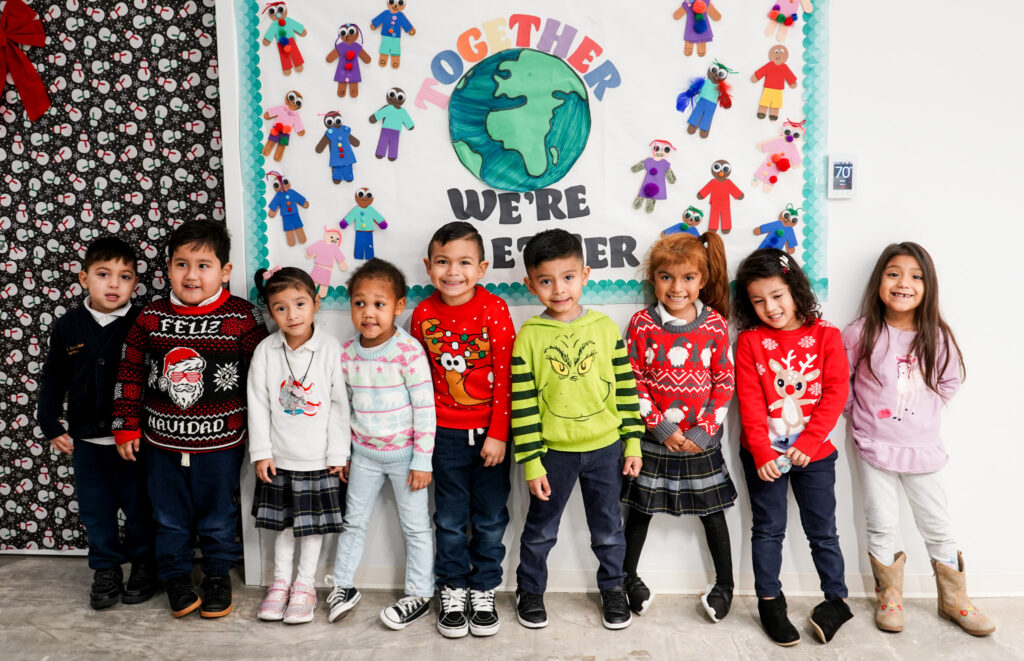 The students really look forward to the holidays because of all the activities that the teachers and staff offer. The idea first came from Jingle Jangle, which was celebrated in conjunction with East Grand Prep. The center decided to modify this tradition once they moved into the new Early Childhood Center building.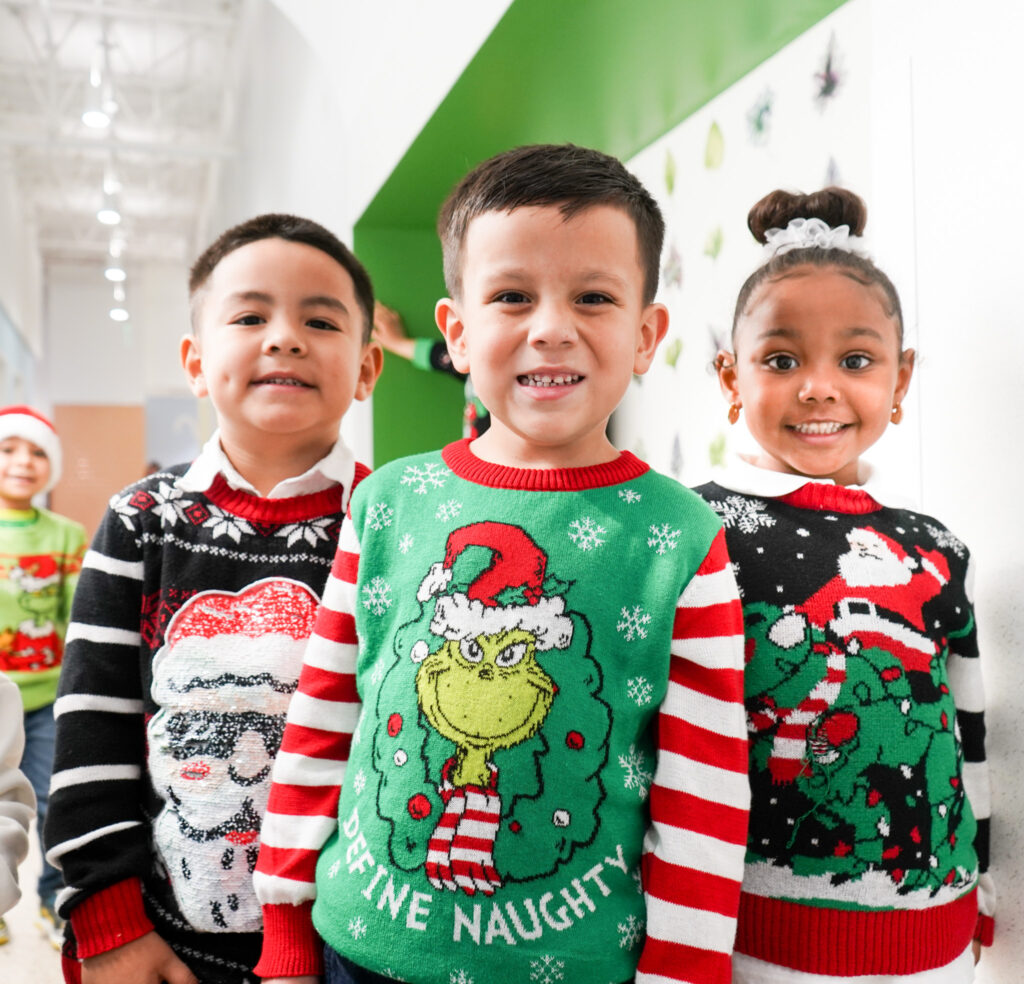 "We made it so that the younger students could participate and facilitated the days," said Mr. Lopez "The jingle jangle was great but there were some activities that the little ones couldn't participate in."
One of the favorite days for the students is ugly sweater day, where the students wear a Christmas sweater.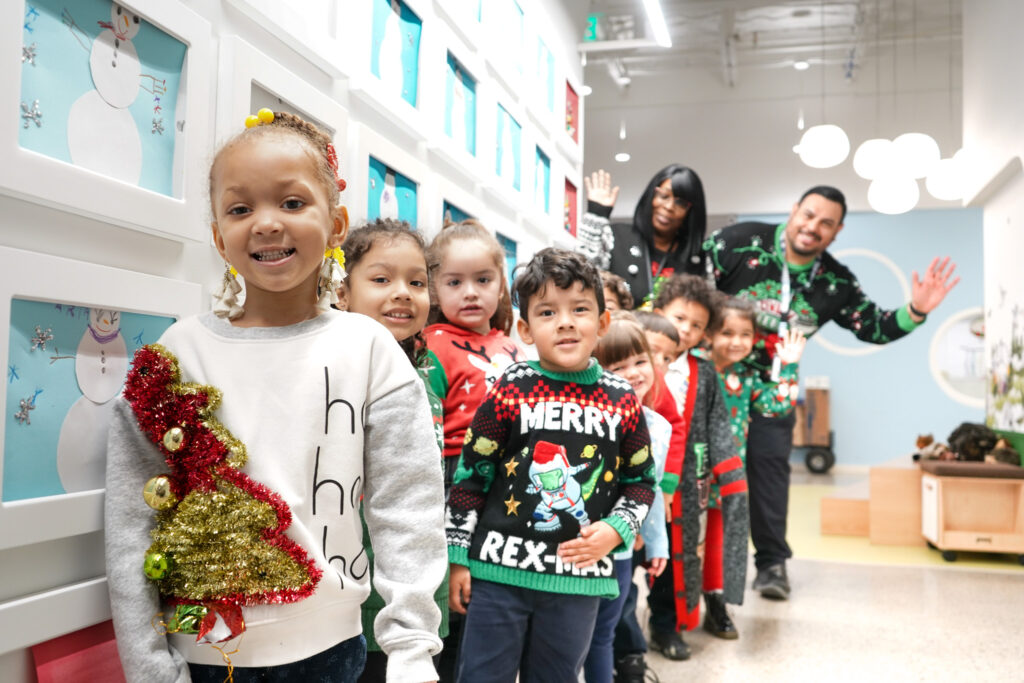 "I think the kids really like arriving at school in the morning and seeing their teachers and classmates in the holiday spirit. I see that they are excited to see what everyone is wearing," said Mr. Lopez.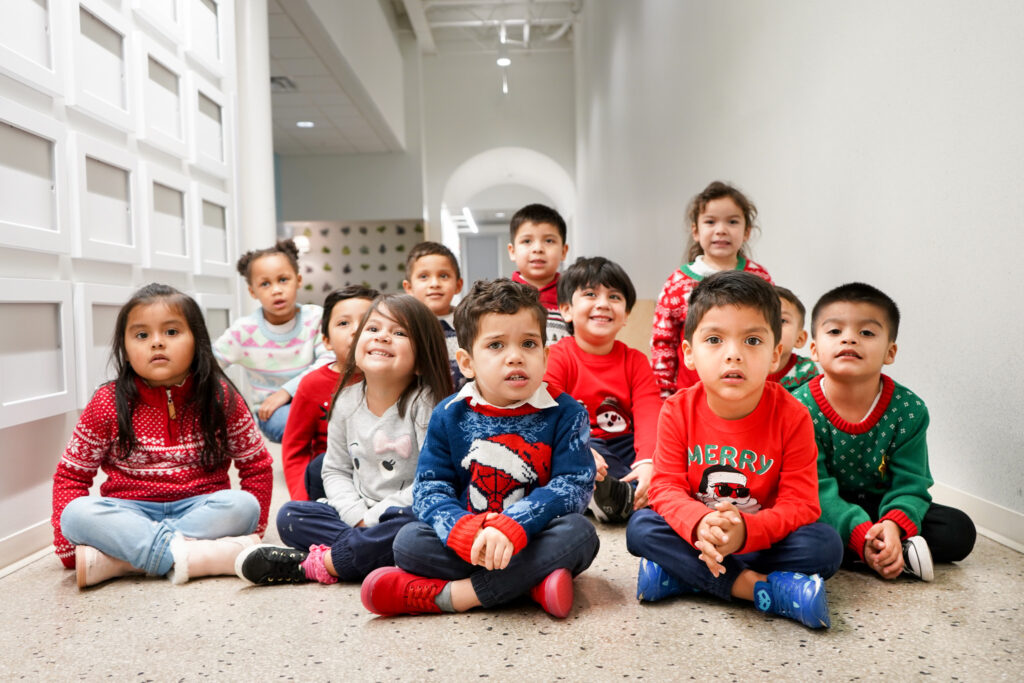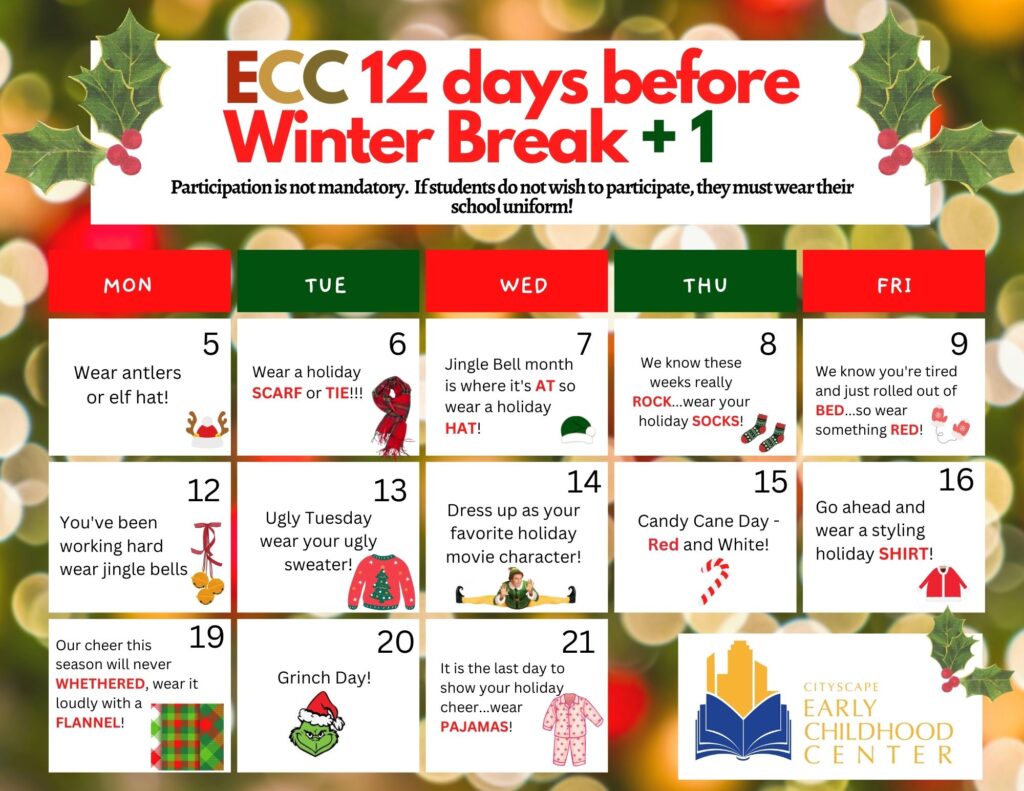 We look forward to the remainder of the 12 days to see what our students come up with!