Meet Ms. Naima Howard TIA Exemplary Designee for the 2021-2022 School Year!
In February 2023, Ms. Naima Howard was designated as Exemplary status in TEA's Teacher Incentive Allotment (TIA) program. Ms. Howard joined our district (via Buckner Preparatory) in 2020. She currently teaches 5th and 6th grade mathematics/science and has been teaching for 9 years in total. Before coming to Cityscape, Ms. Howard earned her bachelor's degree in education (with a concentration in mathematics) from the University of North Carolina in Charlotte. One interesting note is that she has taught every grade level between Kinder and 6th, with the exception of 3rd grade.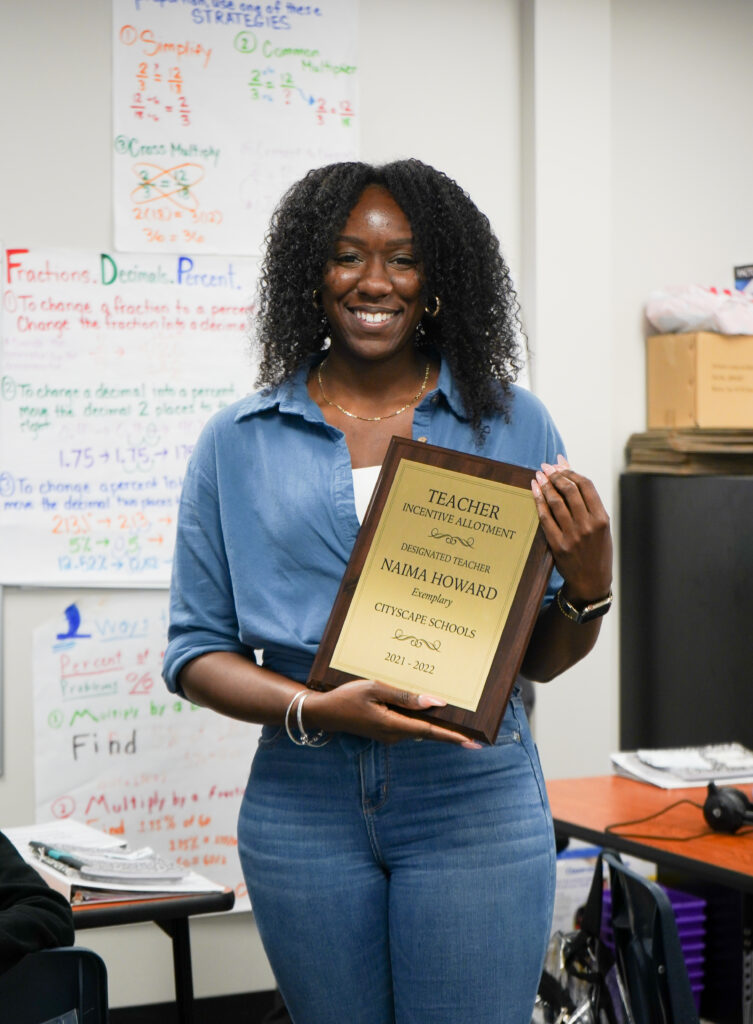 When asked about earning an Exemplary distinction, she responded "I think it all comes down to how your students perceive you feel about them. My students know that I am there to teach them, yes, but also give them confidence and motivation." Ms. Howard knows how important it is to prepare her students for state assessments and future grade levels, but believes it is equally important to teach them character and values. In fact, one of her students recently told her that she would make a wonderful counselor.
When asked what advice she would give to new teachers, she replied that the focus in a classroom should be an equal mix of academics and social/emotional. She has noticed that students with emotional problems are most likely to also suffer academically.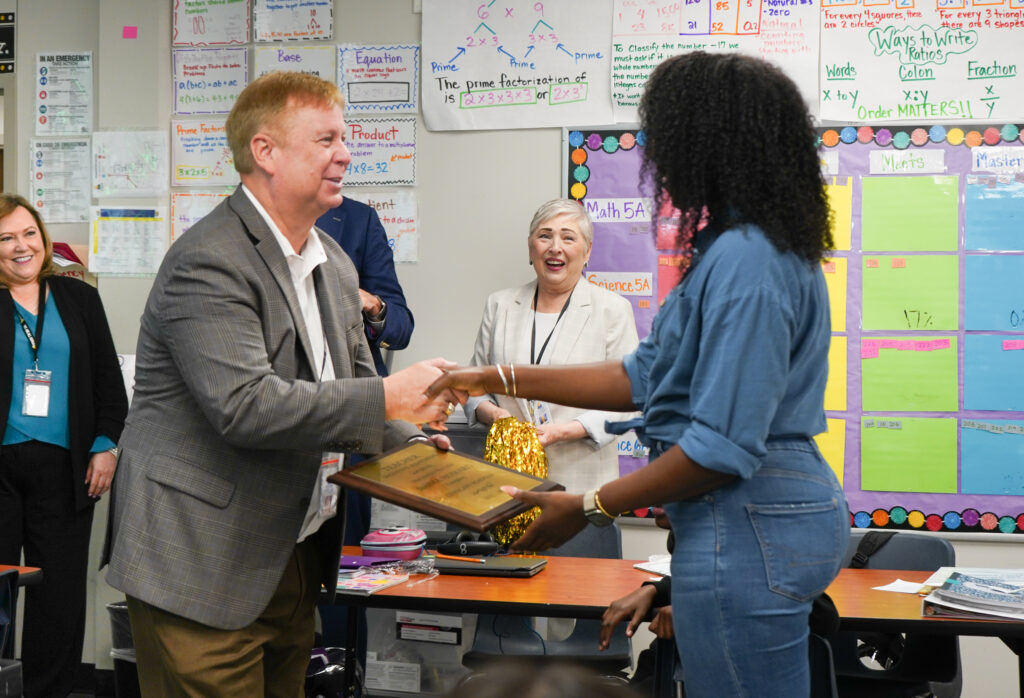 When asked for some words of commendation for Ms. Howard, BP Principal, Ms. Clarencia Wade, said that when she thinks of the quote, "Every child deserves a champion; an adult who will never give up on them, who understands the power of connection and insists they become the best they can possibly be," I am reminded of Ms. Howard. She is truly a champion not only for her students but other students on our campus as well. She is passionate about ensuring the success of all her students, and her expectations for her students extend beyond the four walls of her classroom."
Ms. Howard added an important thought at the end of the interview. She stated that she is still learning an important aspect of teaching: to take it a bit easier on herself. "The most important focus is your students. Outside of their needs, let the small stuff slide."