LEA ESTA INFORMACIÓN EN ESPAÑOL
Dear East Grand Preparatory community,
Based on the map below, you will enter driveway #1 on Glasgow Drive (Please do NOT enter driveway #2 as it will be coned off). Upon entering driveway #1 there will be two (2) carpool lanes identified as blue and green. Each lane will take you through different load/unload zones. The blue car lane will have a loading zone on the west side of the Upper school building; the green lane will have its loading zone on the west side of the gymnasium (see image below). After loading/unloading you will exit at driveway #3 merging east onto Christler Avenue.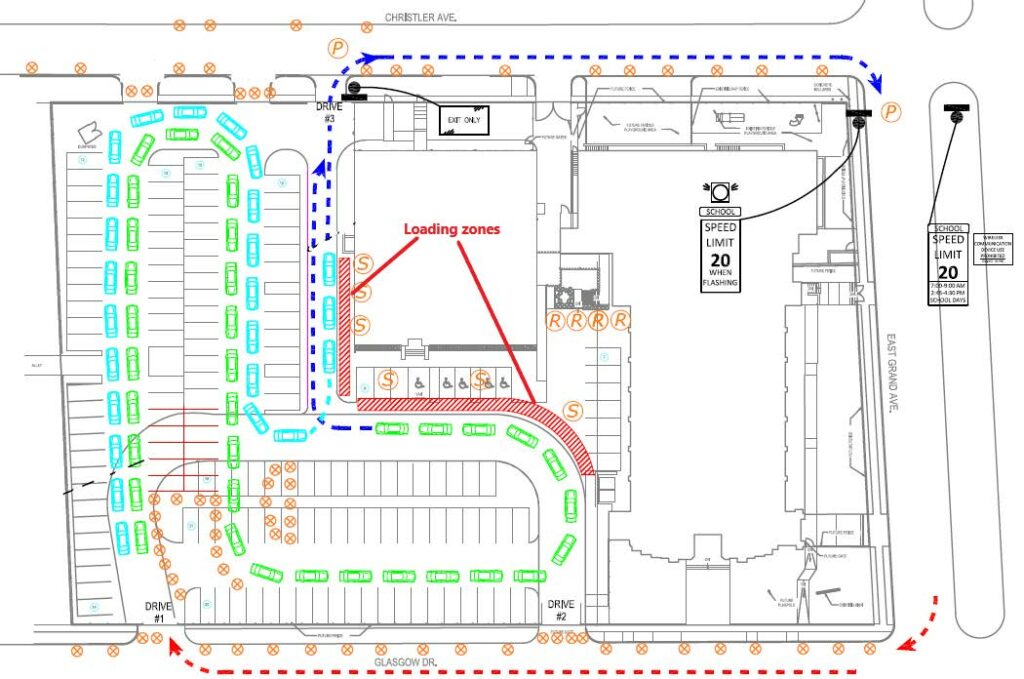 East Grand Preparatory will have three (4) dismissal times. Please use the table below to identify the correct dismissal time and the carpool lane you will need to use when picking up your child/children. If you have children in different grade levels, then the youngest child will be released with the oldest child's dismissal time.
We appreciate your patience and cooperation in making dismissal more efficient and safer for everyone.