Our feeding program will continue at our 3 locations from 1:00 PM to 2:30 PM. once a week.
NON-DISCRIMINATION NOTICE: Cityscape Schools does not discriminate on the basis of race, color, national origin, age, sex, religion, disability, or genetic information.
May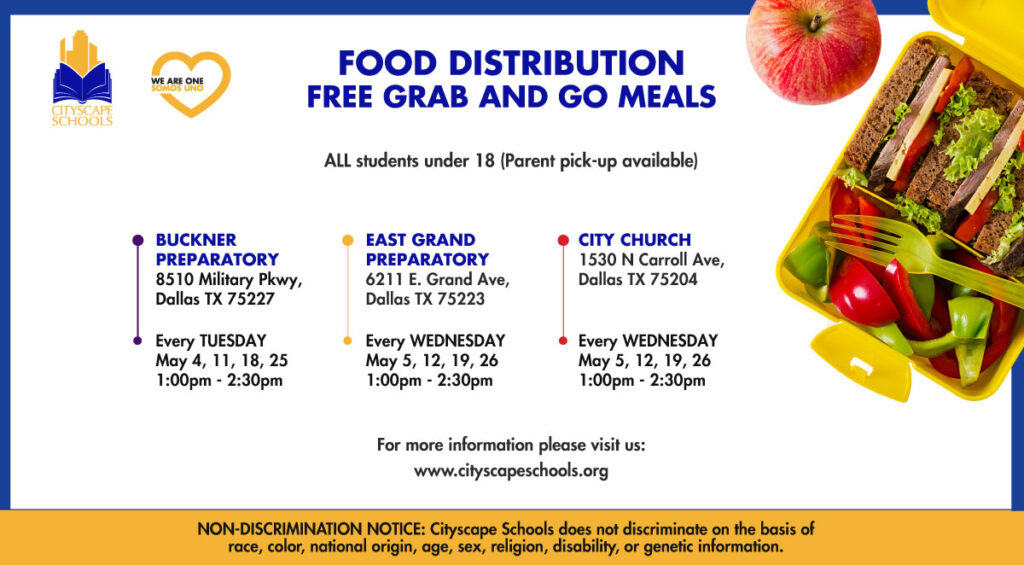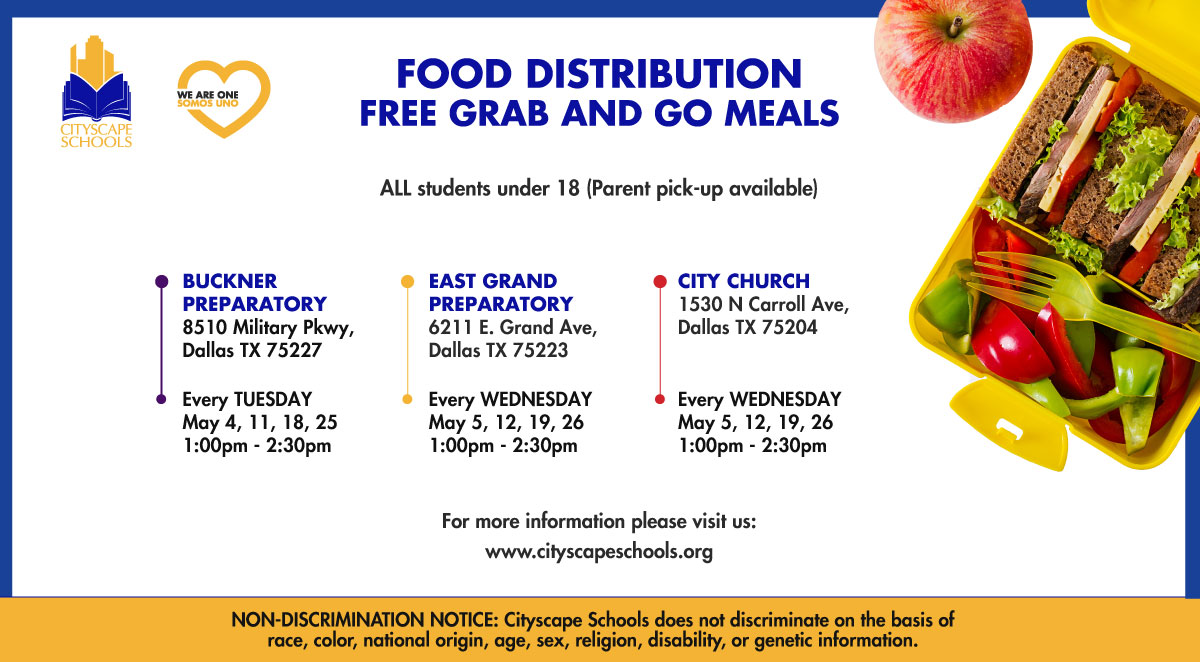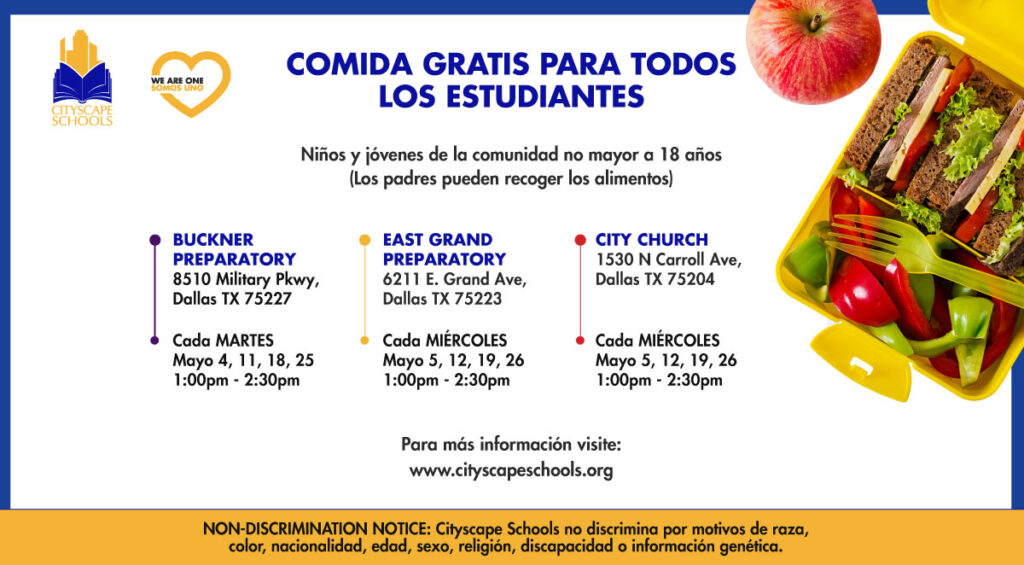 April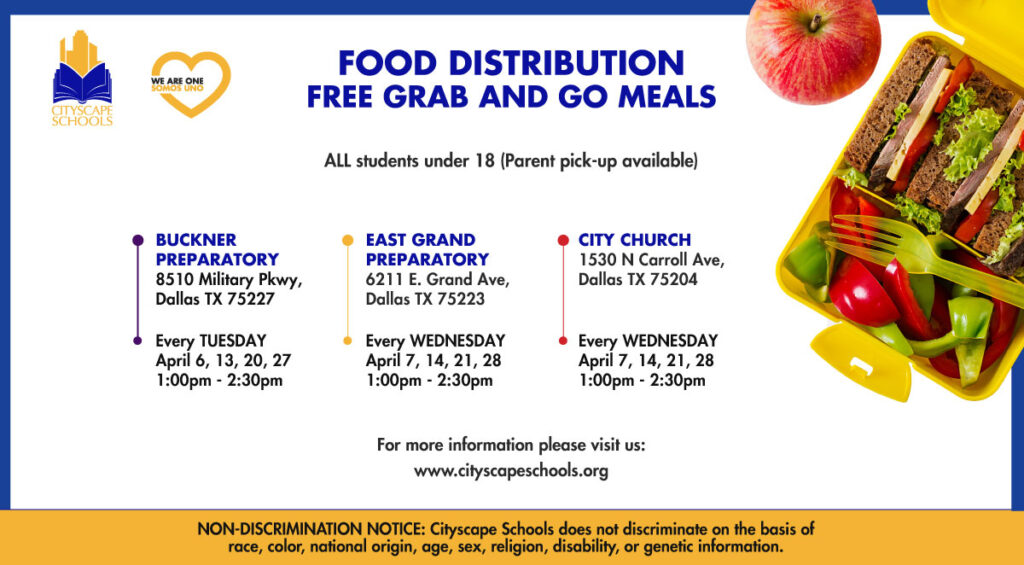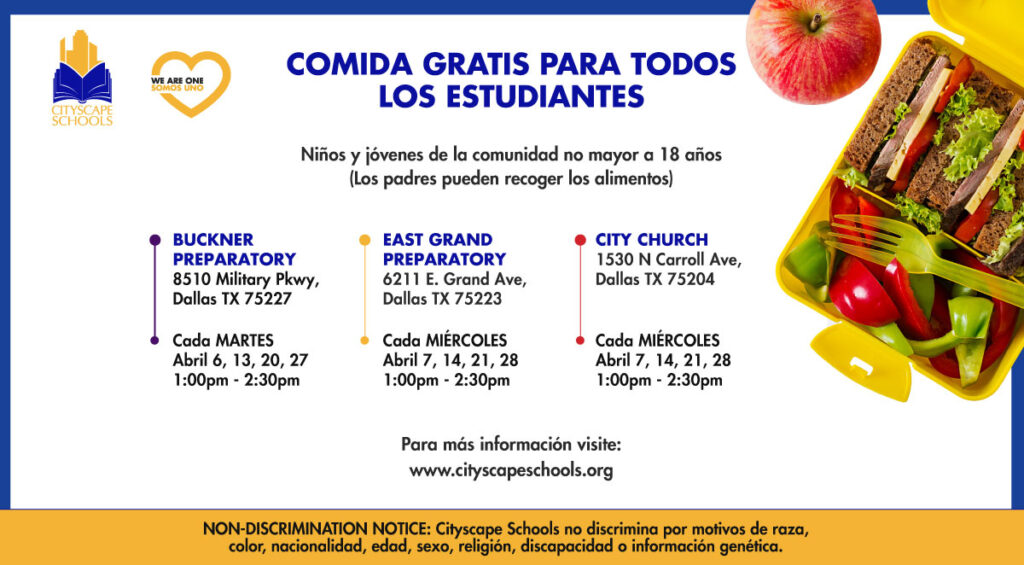 March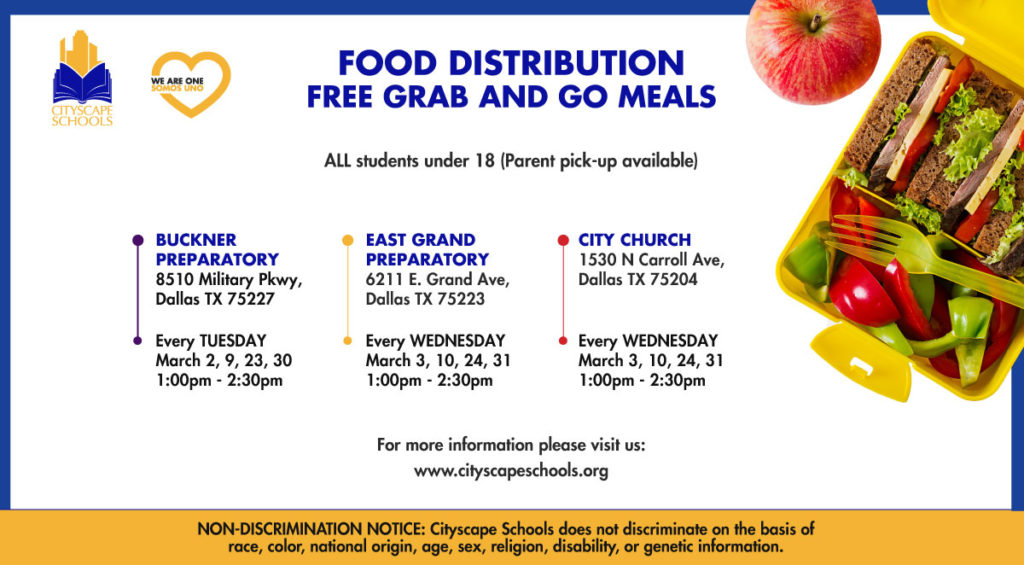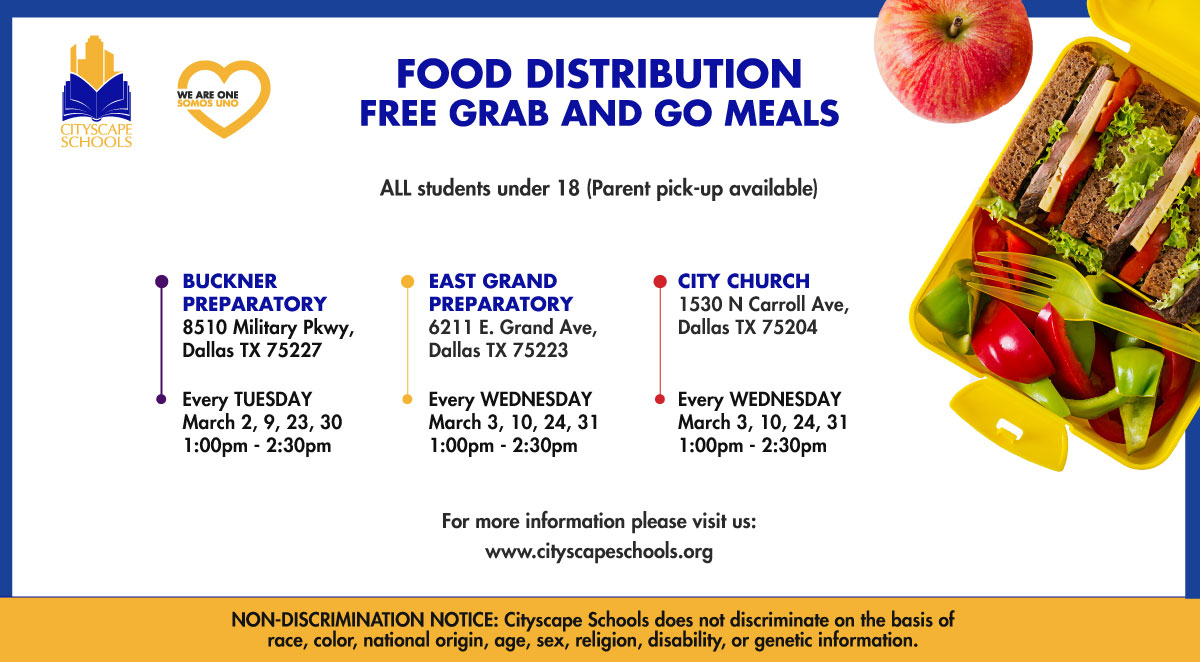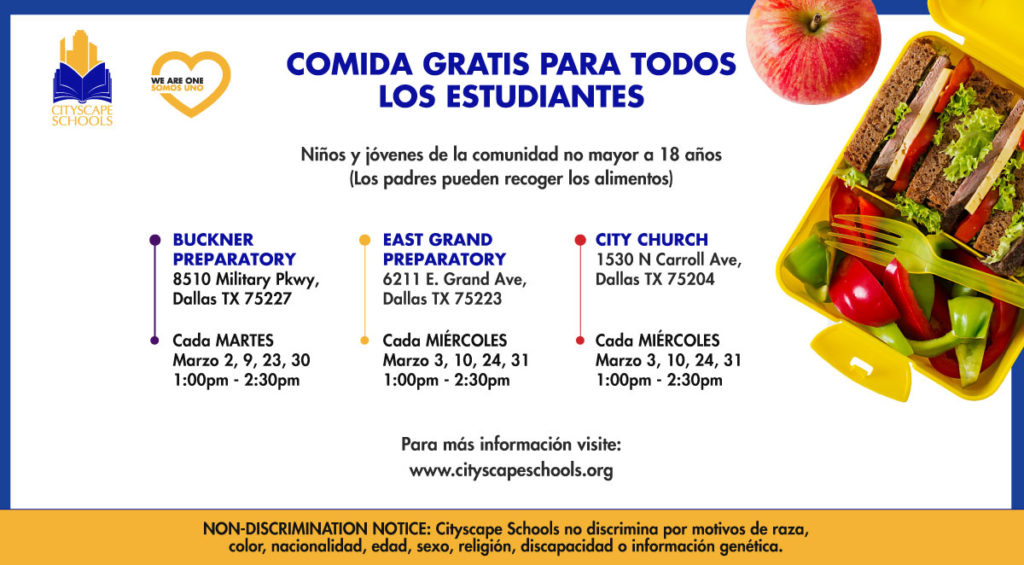 February Update
Dear parents, due to the inclement weather and food delivery disruptions, we will have to cancel the curbside meals distribution for this Friday.
Next week deliveries will happen as scheduled.
Thank you for your patience, and please stay safe.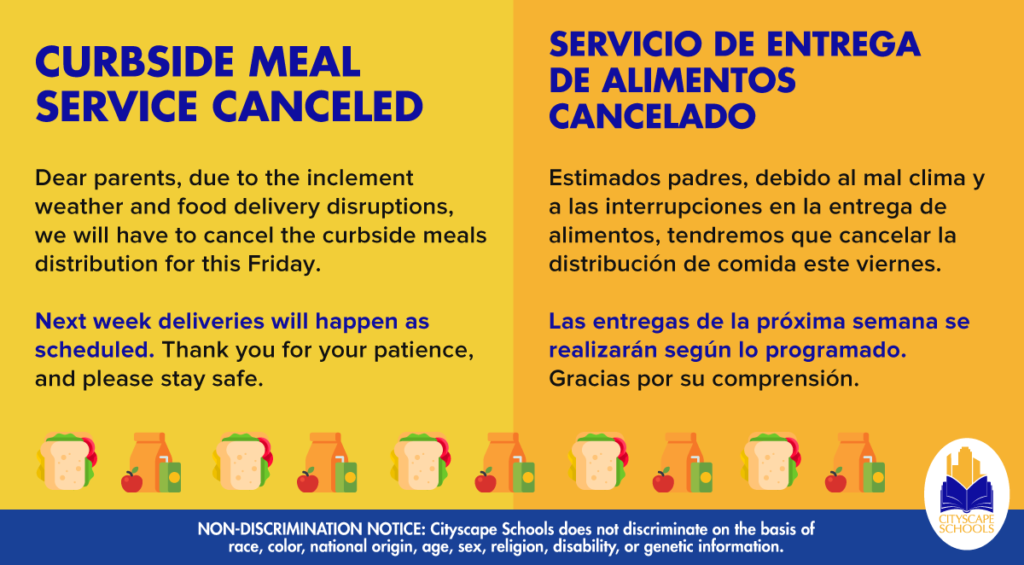 February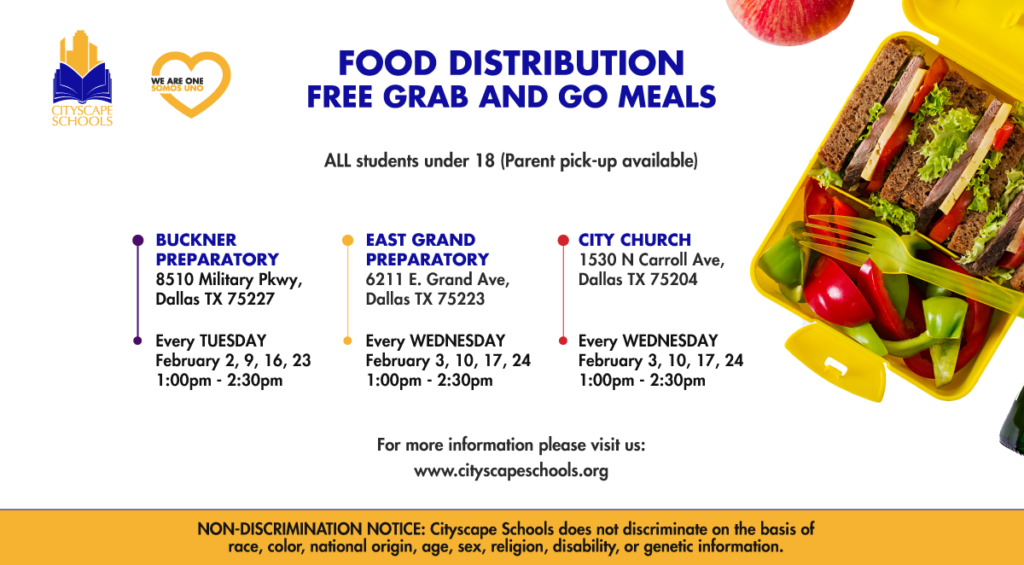 January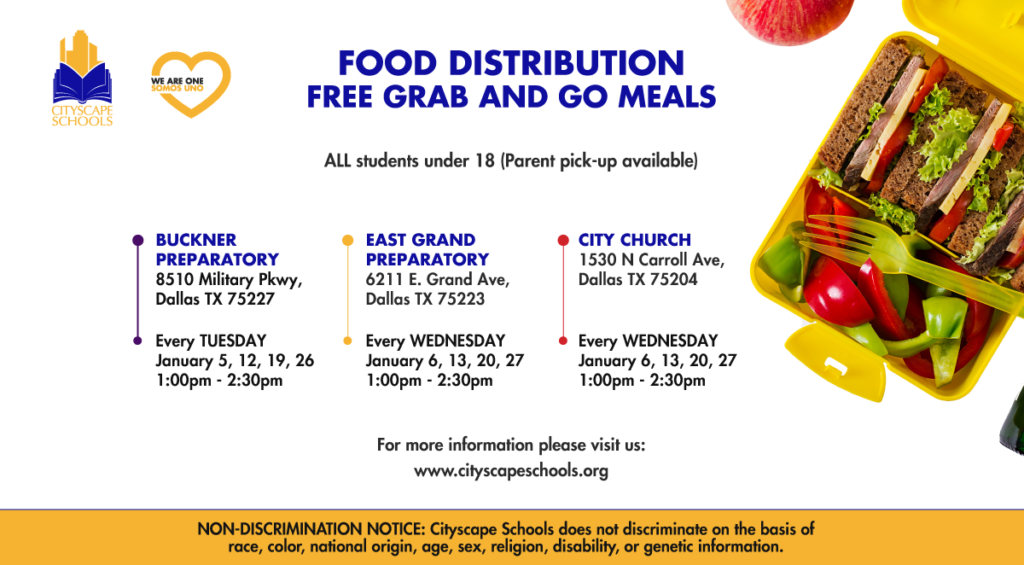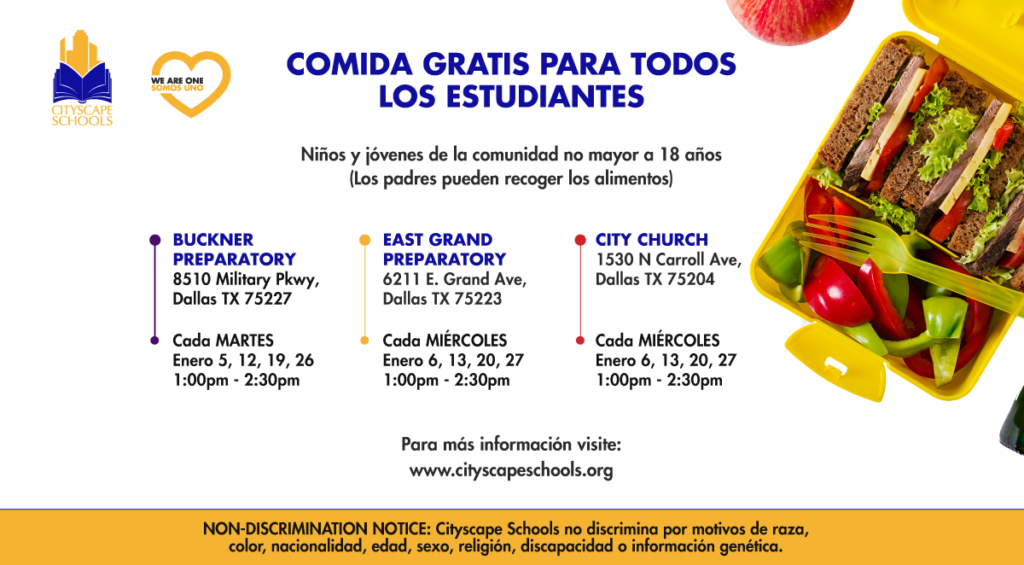 December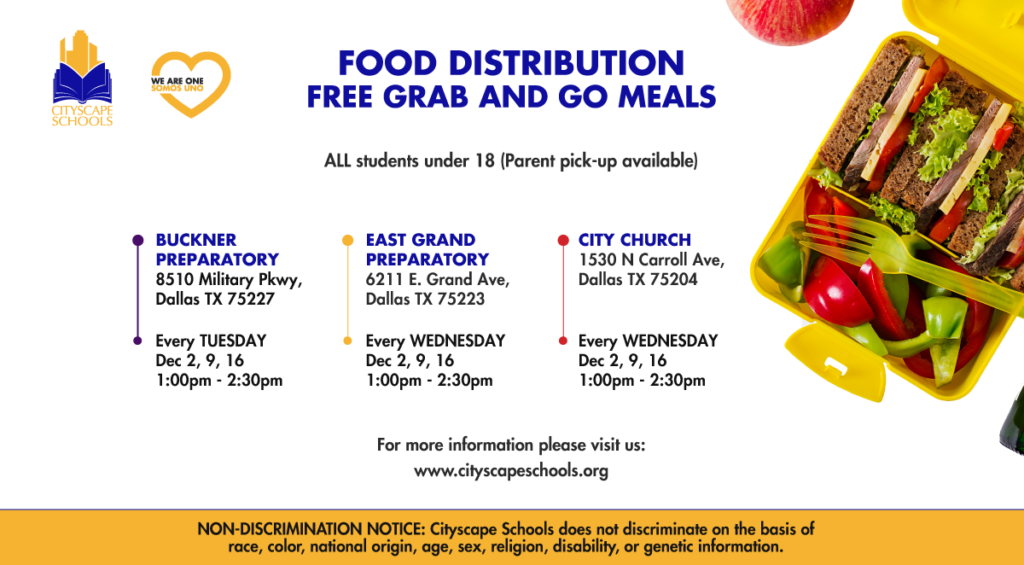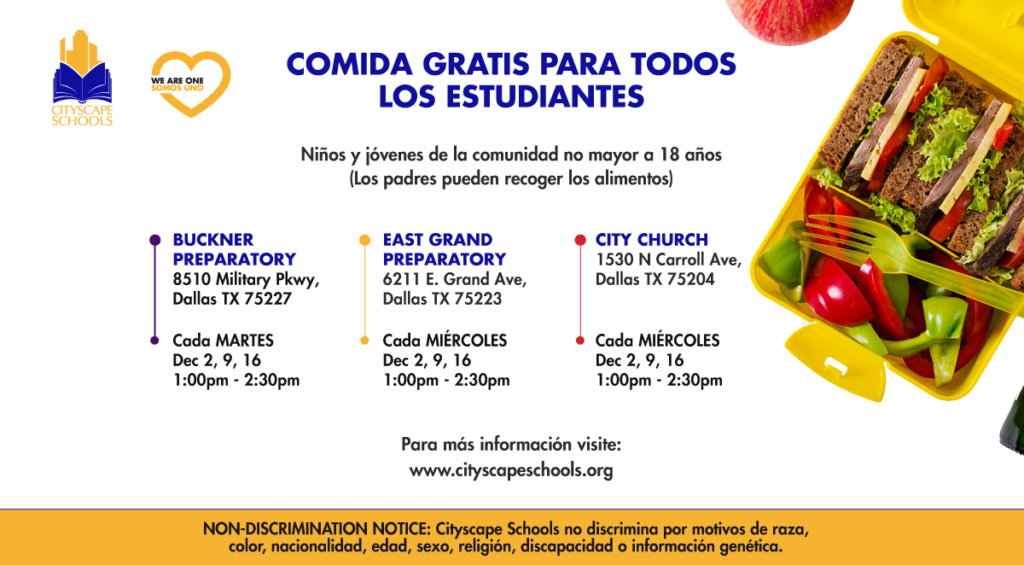 November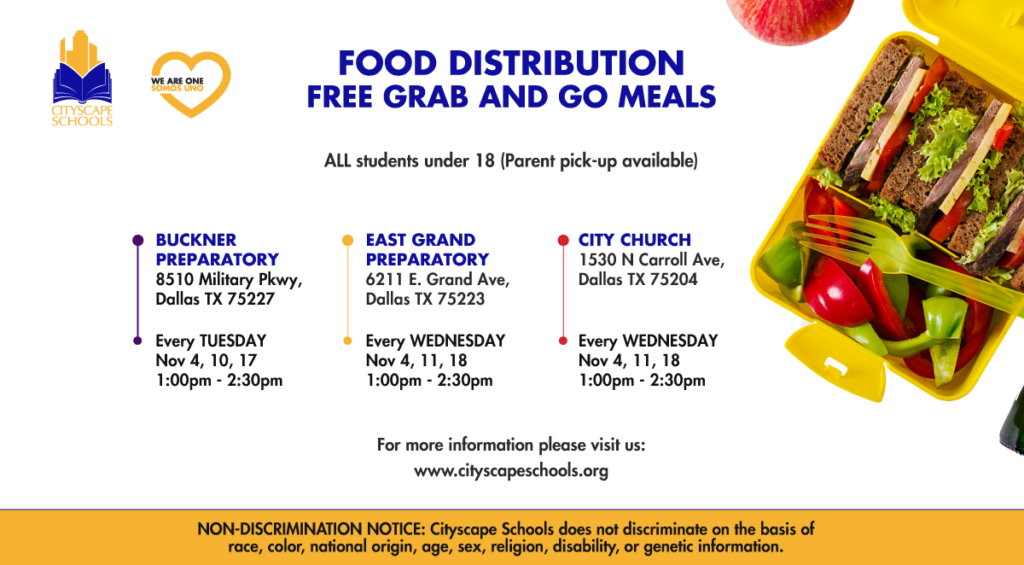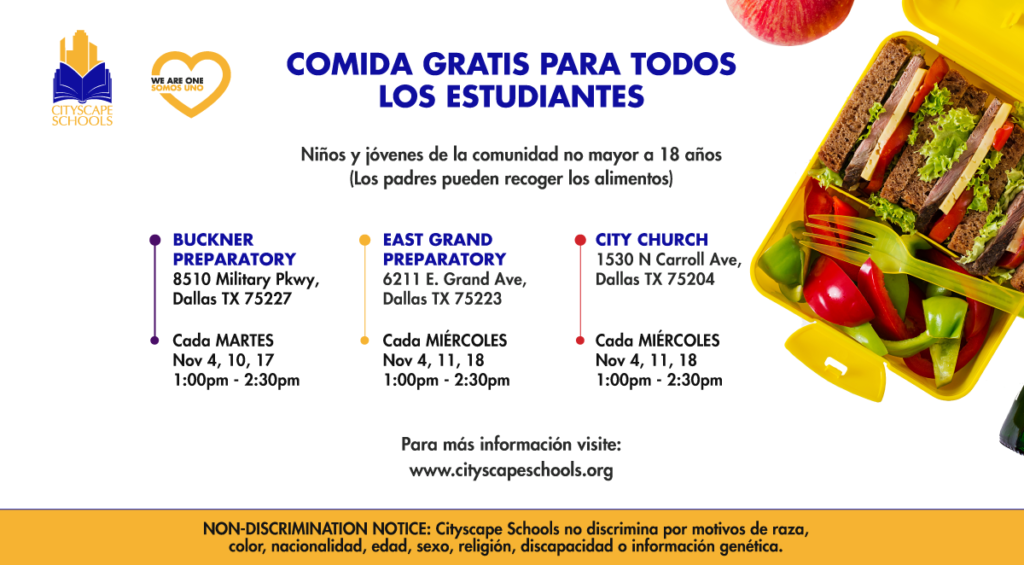 October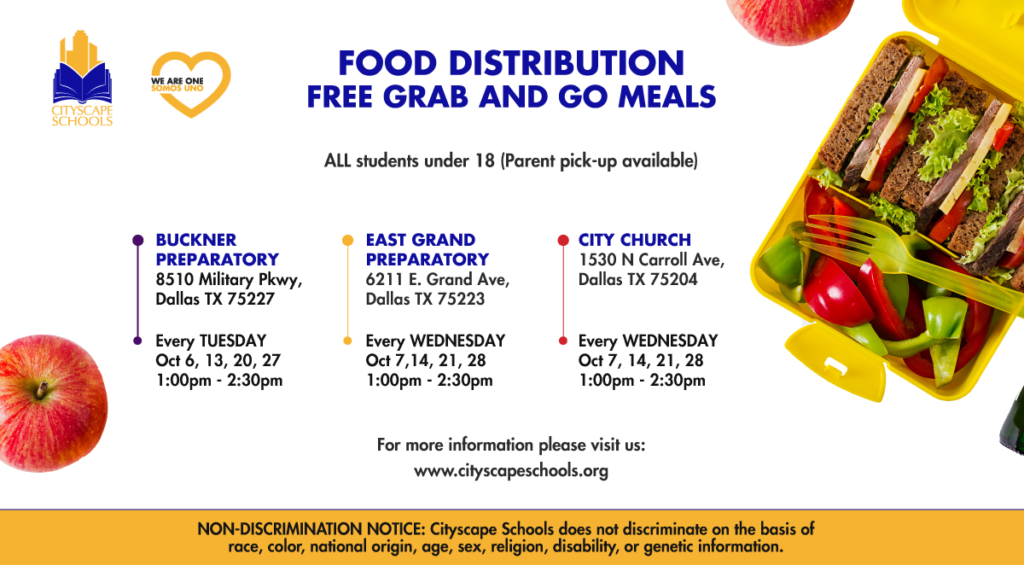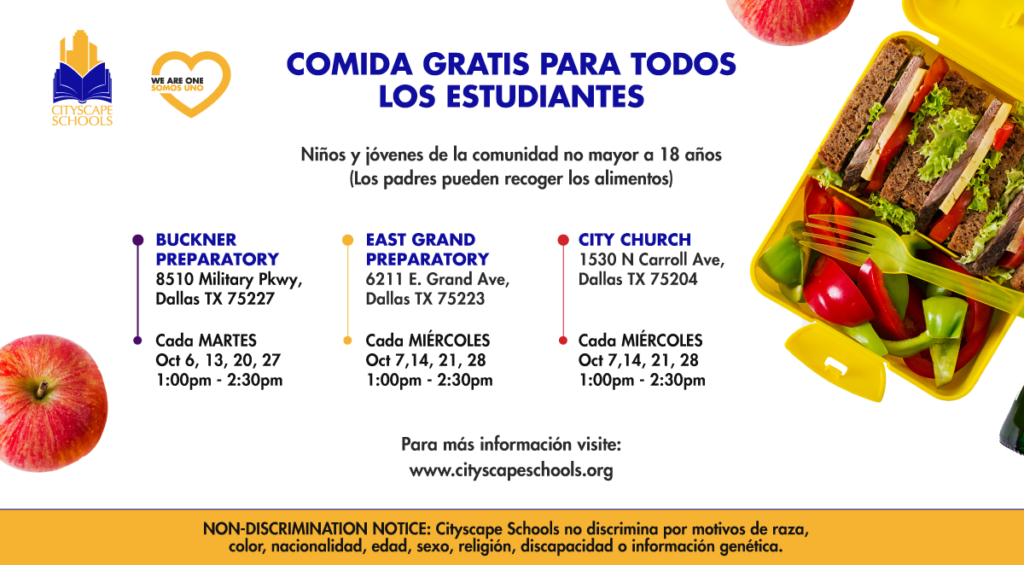 September