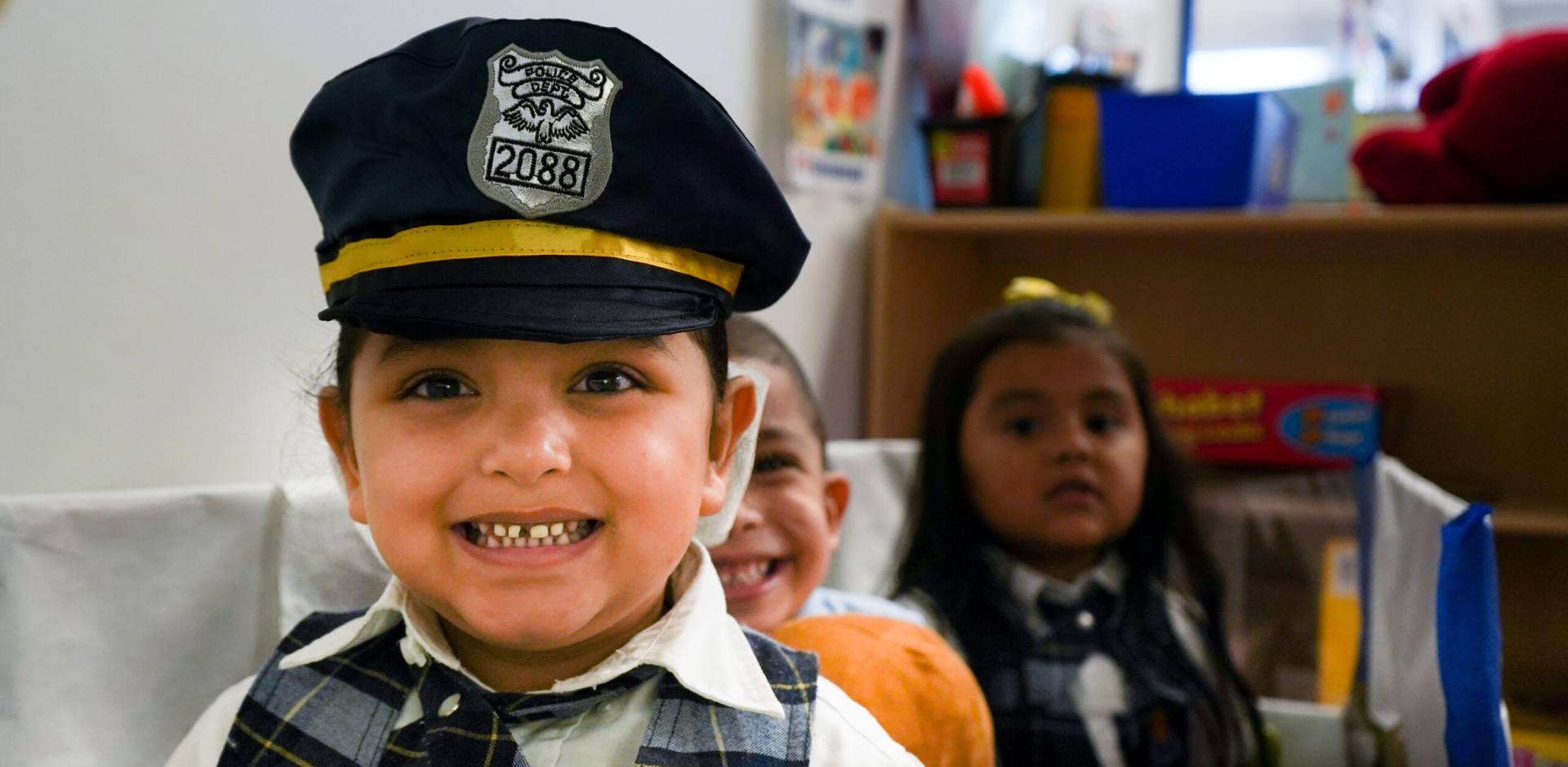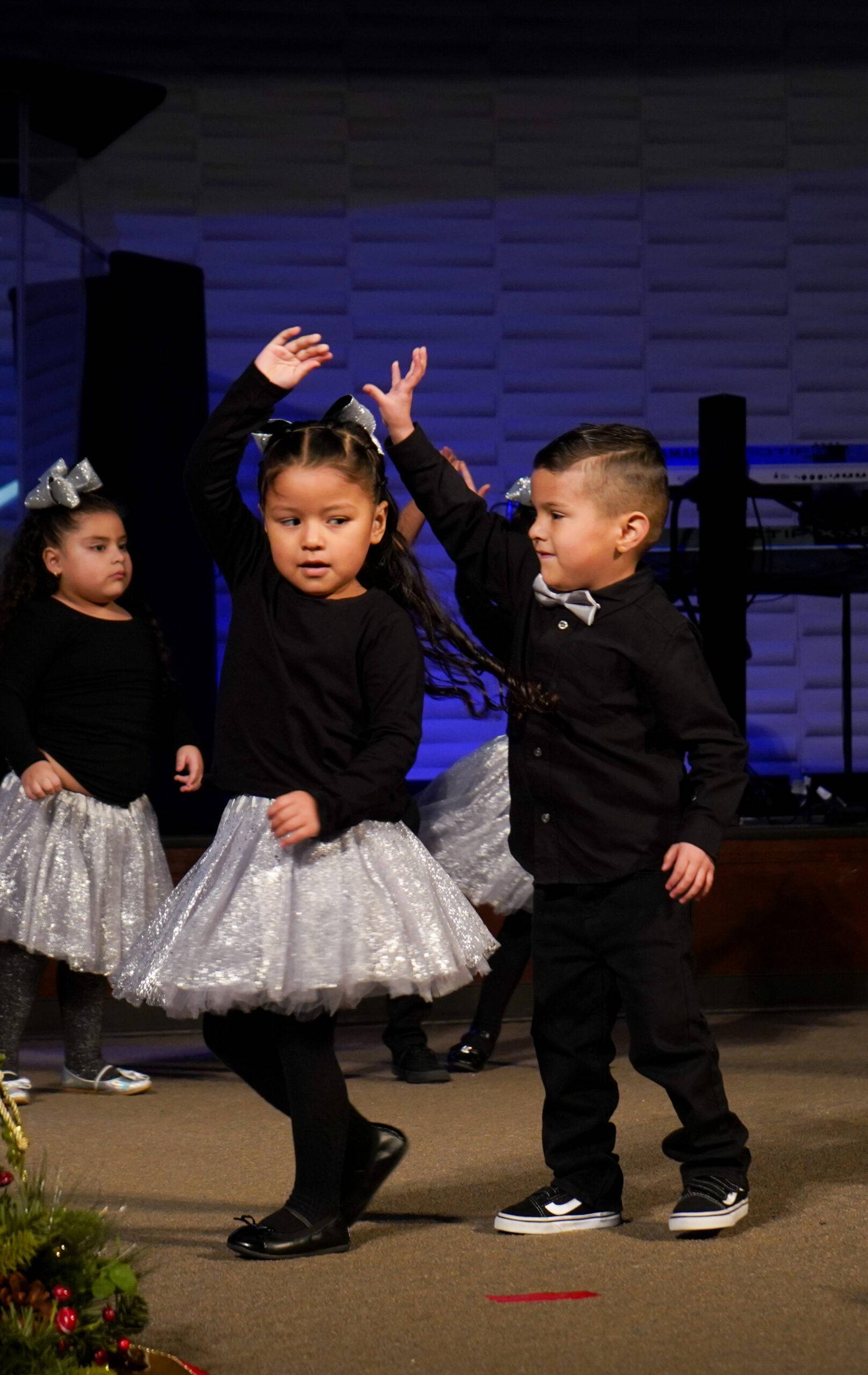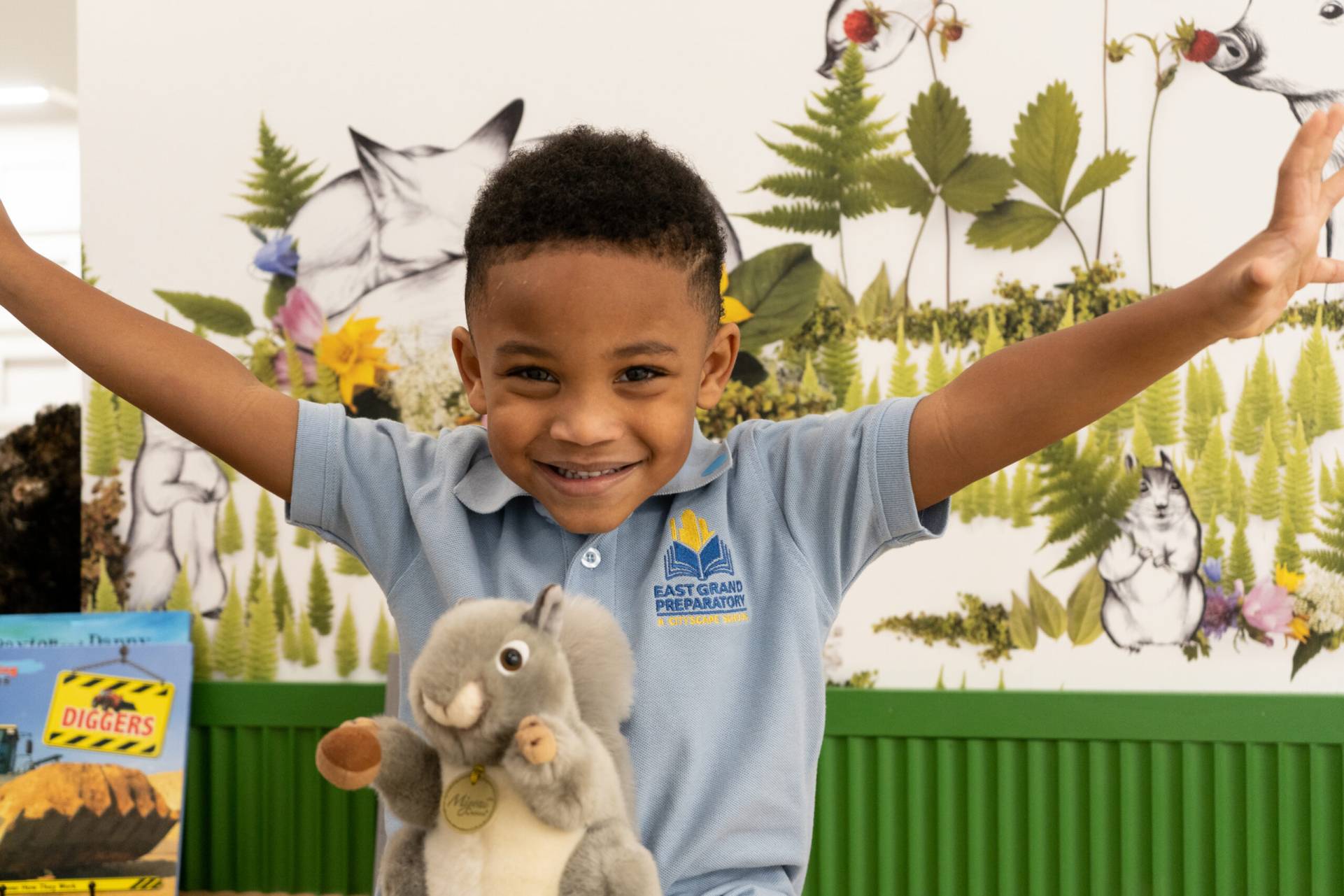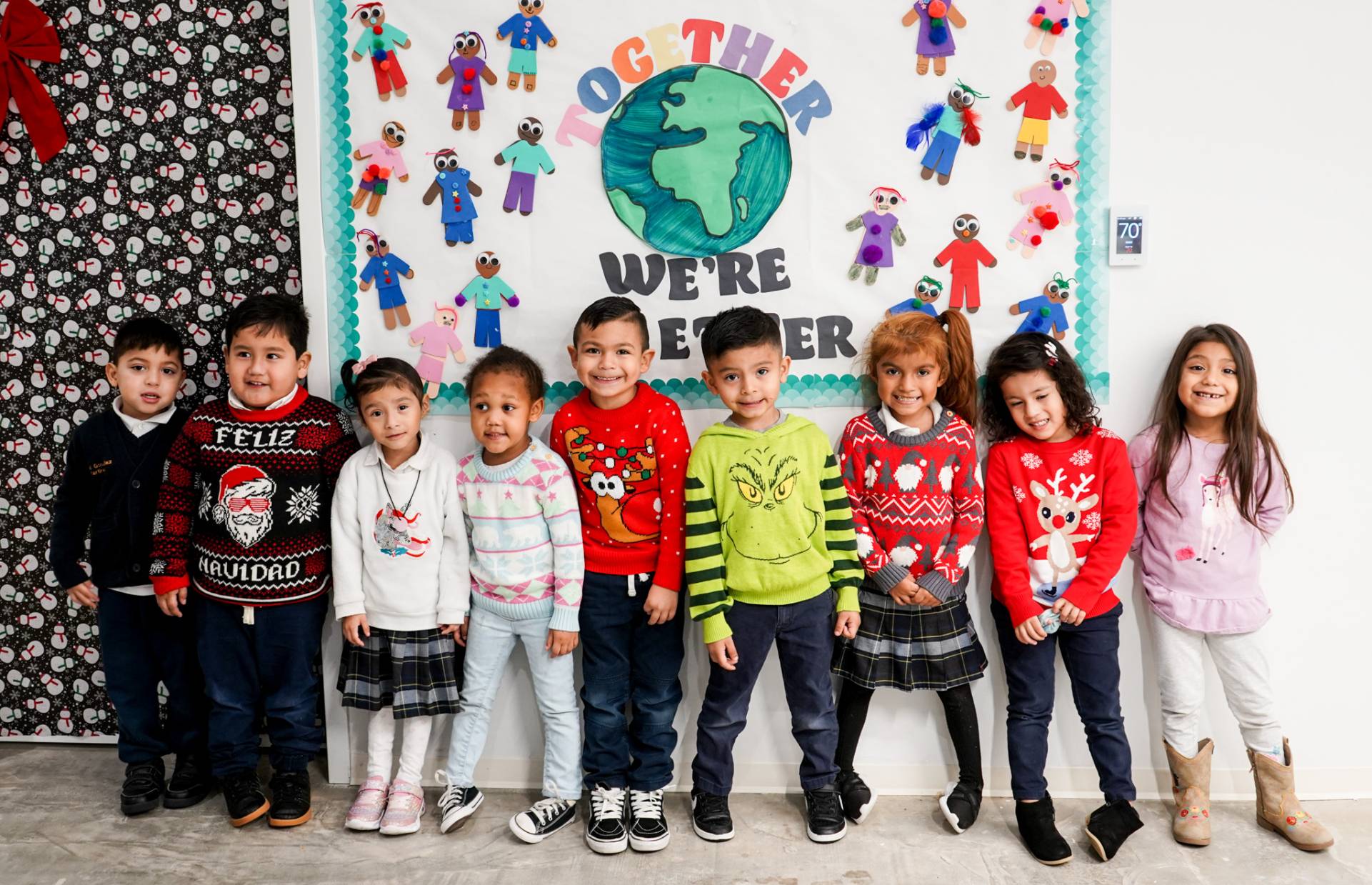 At Cityscape Schools, we are committed to providing an Early Childhood program that provides stimulating and foundational learning experiences for our students and prepares them to be Kindergarten ready.
Our program implements research-based socio-emotional health development and developmentally appropriate practices to help our young students become independent and inquiring learners. The Pre-K teachers plan purposeful and playful activities to target the skills students need the most help with in order to help them develop and be academically prepared for the next grade level.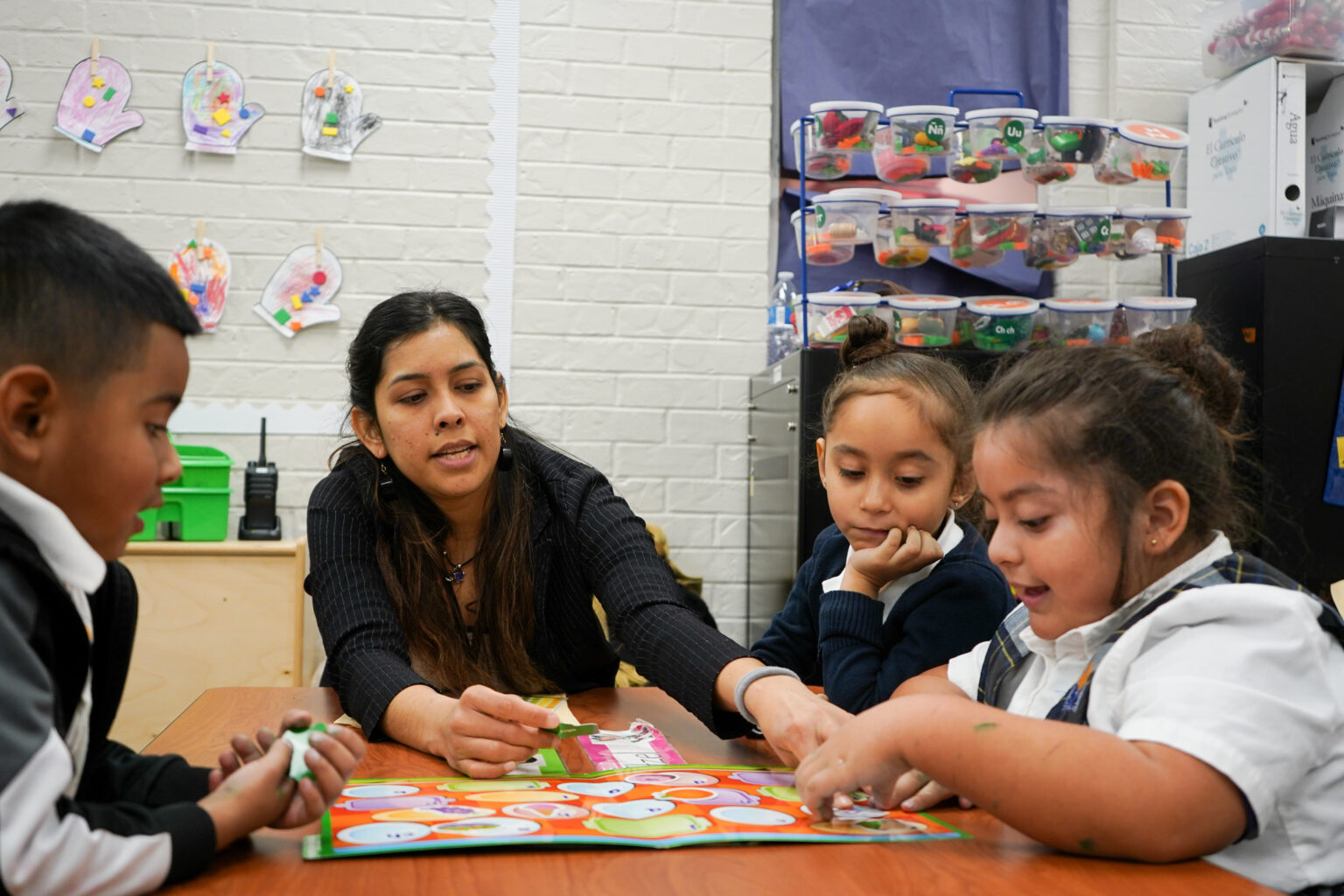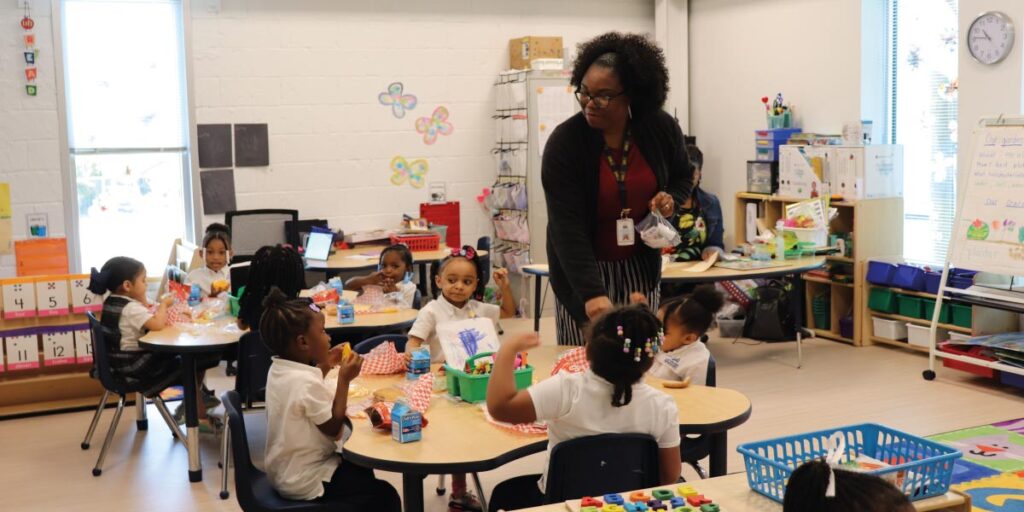 Changing One Child at a Time Since an Early Age
Cityscape Schools and Head Start of Greater Dallas are partnering to provide high-quality child-development services to families of 3 and 4-year old students, enrolled at Cityscape's Early Childhood Center.
What your child is going to learn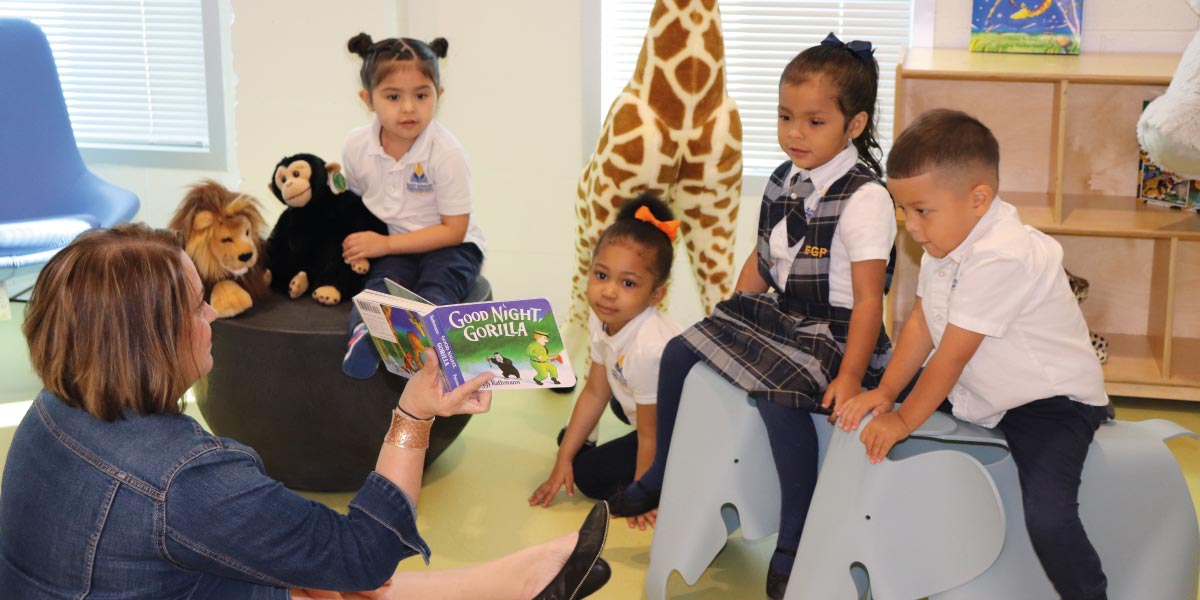 Our PK3 and PK4 classes have curriculums approved by the State of Texas.
The curriculum for Pre-K 3 is based on the Head Start Early Learning Outcomes Framework which has been developed based on research regarding the skills, behaviors, and concepts young children should know and be able to do during their formative years.
Frog Street 3s-PK3 Outcomes (9 Thematic Units) ​
Vocabulary Development
Foundational skills ​
CIRCLE assessment (BOY, MOY, EOY) ​
The curriculum for PreK-4 is based on the Texas Pre-K guidelines, approved by the Commissioner of Education, and provides preschool students with learning experiences and a foundation that guides children academically, socially, and emotionally.
OWL PK4 Guidelines (8 Thematic Units) ​
Vocabulary Development ​
Foundational skills ​
CIRCLE assessment (BOY, MOY, EOY) ​
Ways you can support your child's learning:
What you can expect from Cityscape Schools:
| | |
| --- | --- |
| Suggested Time | Daily Component |
| 7:40-8:00 | Breakfast/Oral Language Dev. |
| 8:00-8:05 | Pledge/School Announcements |
| 8:05-8:20 | Greeting Circle/Unite, Calm, Connect, Commit |
| 8:20-8:25 | Morning Message |
| 8:25-8:30 | Moving & Learning |
| 8:30-8:35 | Cognitive Transition |
| 8:35-9:35 | Learning Centers/Small Group Instruction |
| 9:35-9:45 | Clean Up/Cognitive Transition |
| 9:45-10:00 | Read Aloud |
| 10:00-10:15 | Math Whole Group |
| 10:15-10:30 | Music & Movement/Restroom Break |
| 10:30-11:00 | LUNCH |
| 11:00-11:30 | RECESS |
| 11:30-11:40 | Cognitive Transition/Restroom Break |
| 11:40-11:50 | STEAM Whole Group |
| 11:50-12:00 | CLASS SWITCH/Rest Time Prep. |
| 12:00-1:00 | Rest Time |
| 1:00-1:15 | Snack Time |
| 1:15-1:25 | Clean Up/Cognitive Transition |
| 1:25-1:35 | Whole Group Read Aloud/Daily News |
| 1:35-2:35 | Learning Centers/Small Group Instruction |
| 2:35-2:40 | Closing Circle/Reflection Time |
| 2:40 | Dismissal |
| | |
| --- | --- |
| Suggested Time | Daily Component |
| 7:40-8:00 | Breakfast/Oral Language Dev. |
| 8:00-8:05 | Pledge/School Announcements |
| 8:05-8:15 | Greeting Circle (Social-Emotional Health, Songs & Fingerplays) |
| 8:15-8:25 | Literacy Circle Time/Whole Group Meeting |
| 8:25-8:30 | Morning Message |
| 8:30-8:35 | Cognitive Transition |
| 8:35-9:35 | Learning Centers/Small Group Instruction |
| 9:35-9:45 | Clean Up/Cognitive Transition |
| 9:45-10:15 | RECESS |
| 10:15-10:30 | Music & Movement/Restroom Break |
| 10:30-11:00 | LUNCH |
| 11:00-11:05 | Cognitive Transition |
| 11:05-11:20 | Math Whole Group |
| 11:20-11:30 | Cognitive Transition/Restroom Break |
| 11:30-11:40 | Read Aloud |
| 11:40-11:50 | Science/Social Studies Whole Group |
| 11:50-12:00 | CLASS SWITCH/Rest Time Prep. |
| 12:00-1:00 | Rest Time |
| 1:00-1:15 | Snack Time |
| 1:15-1:25 | Clean Up/Cognitive Transition |
| 1:25-1:35 | Whole Group Read Aloud/Daily News |
| 1:35-2:35 | Learning Centers/Small Group Instruction |
| 2:35-2:40 | Closing Circle/Reflection Time |
| 2:40 | Dismissal |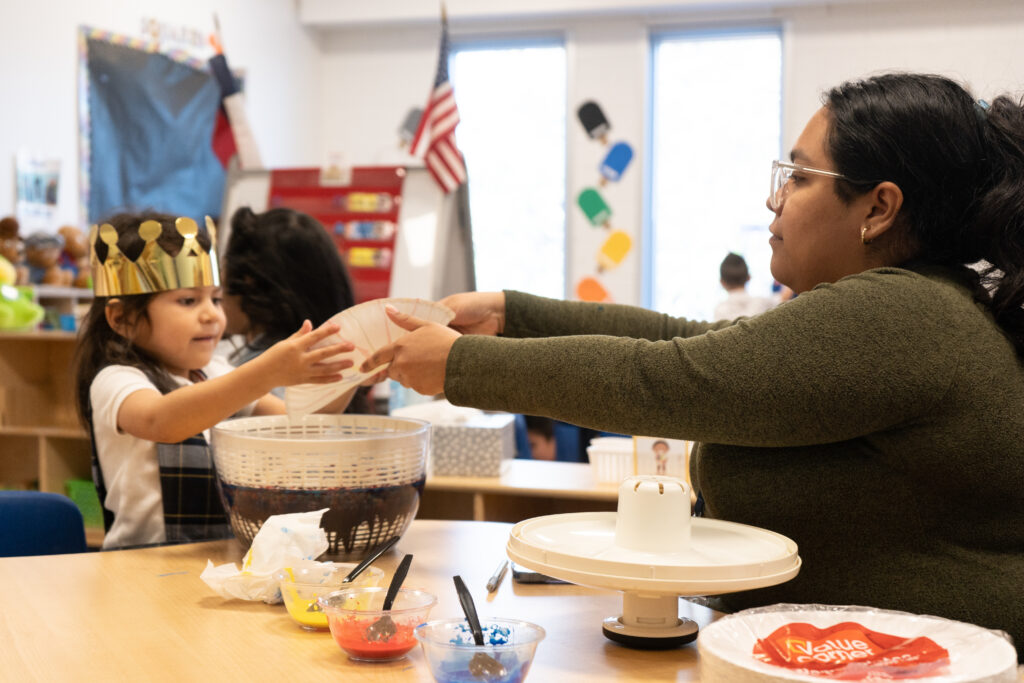 Charters in Texas are contributing to the increased success of ISDs in Texas
Contact Person for Early Childhood program
East Grand Preparatory
& Buckner Preparatory